Calella de Palafrugell is a popular tourist destination on the Costa Brava.  Beautiful beaches, bars and restaurants, it is an ideal place to spend the holidays. For those looking for a comfortable and convenient accommodation option, Casa Concha may be the best option.
The Casa Concha apartments offer a unique combination of comfort, elegance and a privileged location, making them the perfect option for those looking for an ideal accommodation in Calella de Palafrugell, good for children and couples.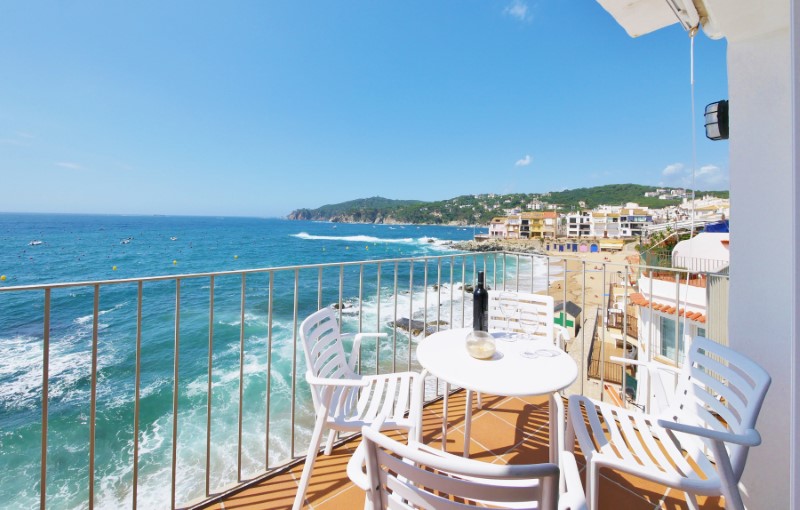 The Casa Concha apartments are located on Playa del Canadell, a beautiful beach located in Calella de Palafrugell, on the Costa Brava. With an expanse of golden sand and crystal-clear waters, it is an ideal place to relax and enjoy the sun.
This beach is known for its tranquility and natural beauty, and is one of the most popular beaches in the area. There are a wide variety of activities available, including swimming, sunbathing and hiking the nearby cliffs.
In addition, the Canadell beach has a marina where tourists can rent boats and go on excursions in the sea. There is also a wide selection of bars and restaurants nearby where you can enjoy delicious local cuisine.
In short, it is a perfect place for those looking for a relaxing and quiet day at the beach, away from the bustle of the city. With its beautiful views and relaxed atmosphere, it is a place not to be missed during a visit to Calella de Palafrugell.
If what you are looking for is to rent an apartment in Calella de Palafrugell, contact us and we will adapt to your needs to offer you the best apartment.